Let's put it this way, humans have a peculiar way of altering the spelling of words, somewhat causing a change in etymology. To further simplify, the nouns are made into verbs or adjectives, whichever they feel like using.
In this case, there were adults, and then they 'adulted.' But what exactly does adulting mean?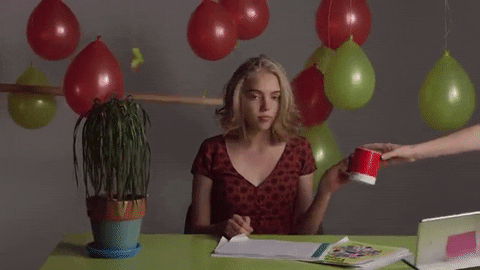 Source: Giphy
Adulting is explained to be a behavior that engages with adult activities and rationale. This is particularly used by the generation of millennials as soon as they start feeling the need to do adult responsibilities like paying for one's taxes, cooking one's own dinner, or simply transitioning from teen to adulthood.
According to Cosmopolitan.com, while we love using the #adulting which most twenty- to thirtysomething actually use on Twitter and Instagram, "it is said to undermine our talents and make us sound entitled, eventually affecting our superiors' perception of us."
In other words, what is seemingly harmless in social media, may actually be changing how others see us.
Adulting is not always applauded. In fact, other people see a 'self-congratulatory' vein to this, giving the impression that the millennials who use this are looking for some kind of reward for doing basic things as any grown up human should. It also makes people see the 'special snowflake-ness' in using the term, as Time.com explains.
The battle for cuteness and sympathy continues whenever we see the word, "adulting." Some may like using it, some may smirk while hearing it.
But probably what's more important is how young people are able to properly cope with changing lifestyles and improving themselves in reality, for whatever it's worth.
Adulting is hard. But it will get easier.