Actress, activist, a beauty, and a talent. That's Natalie Portman.
Acting prowess
Natalie Portman started her acting career at the age of 12 in the action drama film, 'Leon: the Professional' in 1994. But she made history by being part of the classic film prequels, 'Star Wars,' as Padme Amidala.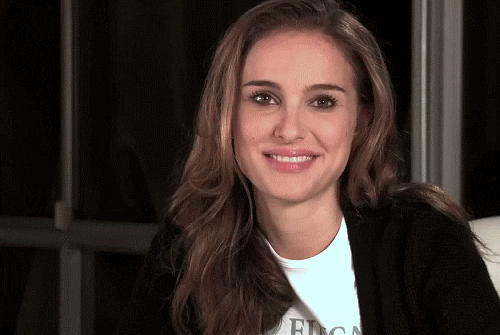 Source: Giphy
Her acting achievements began when she received her Academy Award and Golden Globe Award as Best Supporting Actress for her role in 'Closer.' In 2010, she bagged the Academy Award for Best Actress for her sensitive portrayal of a troubled ballerina in the psychological horror film, 'Black Swan.'
The following year, Natalie became the face of Dior makeup and fragrances for their ad campaigns. In one of the campaigns, she co-starred with future 'Solo' actor, Alden Ehrenreich (a Star Wars connection).
Marvelous beauty
The much younger generation would remember her specifically for her recurring role as Jane Foster in the Marvel Cinematic Universe 'Thor' films. This cemented her reputation as being one of the highest-paid actresses in Hollywood. She actually has a net worth of $60 million.
She is also a social media superstar, devoting her account to taking action against violence against women and children. Her Instagram boasts of more than 6.5 million followers. For the 'Imagine' video about COVID-19 quarantine, she joined Gal Gadot, Mark Ruffalo, Amy Adams, James Marsden, Cara Delevingne, and other stars in singing the song.
Portman is also an advocate for animal rights, and she became a vegan in 2009 and later produced a documentary, 'Eating Animals,' based on factory farming systems in the US.
Now we're wishing many actresses could be such a tough beauty like Natalie Portman.