When you're at home for the weekends, there's so much to do. But when you're forced to stay at home for a 30-day community quarantine, well, it's not exactly the same as having a staycation.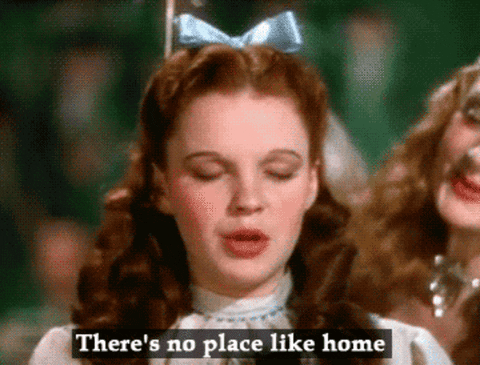 Source: Giphy
So, we've come up with 10 fun things you can do at home:
1. Give yourself a foot spa. Your feet deserve TLC. Start off with some aromatherapy foot soak. Take your time in buffing away those dry skin off your feet.
2. Do some nail art. It's the 'in' thing and you have all the time to try and learn it.
3. Do yoga. While outdoor jogging and exercising isn't really a good idea nowadays, you can still stay indoors and do your yoga quietly in the wee hours of the morning.
4. Read a good book. We bet you have bought countless good reads during the Big Bad Wolf Book Sale and we are also pretty sure you haven't had time to read them. Now's the time to read them from cover to cover.
5. Plant seedlings. While planting is a bit tedious, the mere act of watching them sprout and grow can be very fulfilling.
6. Film your cooking show. You've always wanted to film your cooking, but you need someone to help you. Well, since everyone's in the house, you will surely get some helping hand as your 'tripod' to make an awesome video.
7. Make jewelry. You have fancy earrings that has lost its pair? Maybe you can visualize how to make a new piece of jewelry out of it.
8. Write a poem. You need not do it the technical way. You're not enrolled in a Creative Writing class. But this writing exercise will help you to de-stress, for sure.
9. Listen to soothing music. Slow jam or classical? It's up to you, as long as enjoy it.
10. Cuddle with a pet. While the pandemic drives some people paranoid, your pet will assure you of safety and loyalty.
For more #StayAtHome activity ideas, read Her Campus and Life Hack.